Jim Tatooles - Commercial Advisor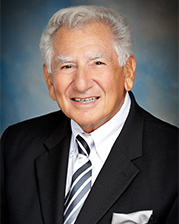 Seeking to continue in the development of industrial related development and the sale of warehouse/flex projects, investments, built-to-suit and related commercial/industrial endeavors, Jim is well prepared for the exciting growth ahead in Southwest Florida. After a lifetime of Construction\Management and Real Estate Development in the Chicagoland area, Jim was drawn by the quality of life, weather, and exceptional potential in here in Southwest Florida and found the perfect opportunity to make use of his passion for development as a Commercial Advisor with VIP Realty – Commercial.
Jim graduated Rose-Hulman Institute of Technology in Terre Haute, Indiana with a BS in Mechanical Engineering, served as a Combat Engineering Lieutenant in Germany and with a full scholarship, he obtained an MBA degree from the Kellogg Business School at Northwestern University. After college and as President of an engineering and development company, Jim oversaw both private sector and FHA projects. The private sector was devoted to creating industrial parks; and building and leasing of spec. flex and warehouse buildings 3Million Sq. Ft. and up. The FHA projects included the development and building of Section 8 Multi-Family and Planned Housing Communities, with over 3,000 units completed, where Jim was directly responsible for overseeing the development concepts, zoning, finance, construction, leasing management and sales marketing.
From there Jim joined a large national development and holding company and was hired as the Director of Real Estate with projects and interests throughout the United States. Traveling extensively across America Jim oversaw work-outs and project modifications which included residential and commercial developments, Native American reservations, golf courses, and even cemetery properties. Then later found himself forming a partnership with a General Contractor. There was a diversity of work, but a specialty was developed in the automotive field, including automotive dealerships, quick lubes, car washes, and the largest strictly automotive related mall in the Midwest; the work also included aviation work constructing corporate hangers and flight offices built at the Waukegan Regional Airport. Other projects involved mid-rise offices, medical clinics and industrial and multi-family projects for investors.
Always active in community and philanthropic endeavors, Jim continues his to support his community and is currently the Community Development Director of ECCL (Estero Council of Community Leaders), is a Member of the Estero Village PZB (Planning and Zoning Board), a Board Member of ECIF (Estero Capital Improvement Foundation) and Council Member of the St. Katherine Greek Orthodox Church in Naples. Jim served as the institutional representative to the Boy Scouts of American, he served as Past President of his school's Alumni Associations and as a private pilot, Jim was a past commander of the Medinah Aviation Unit, transporting needy children to Shriner Hospitals.
On a personal note, Jim and his wife "DiDi" have three children and six grandchildren and they just celebrated their 59th Anniversary.
Partial List of Clients Include
| | | | |
| --- | --- | --- | --- |
| General American Transport | Avery Dennison | Anderson Windows | Commonwealth Edison |
| World Fastoners Corp | Barwick Carpet | JiffyLube Corp | Overmyer Warehouse |
| Executive Mailing Service | Medidyne Corp | Illinois Vascular | Meineke Muffler |
| Merlin Automotive | White Castle | Satern Dealership | Waukegan Aero |
| Cadallic Dealership | Mobile Oil | McDonalds | Levitt MultiHouising |
| Standard Oil | Luke Oil | The Gap | Design Craft Corp |