Jack Liptak - Advisor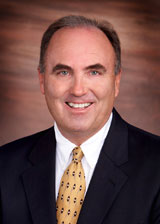 Jack has spent over 30 years of his career in corporate sales and management. He has lived in Fort Myers for 15 years and he brings his strong business knowledge from the greater metropolitan area of Boston, New York and Miami, all areas where he lived and worked throughout his career.
His corporate training helped him develop a strong business acumen and has helped him be a consistent multi-million dollar producer in the real estate industry. He has earned the designations of VIP Realty's Top Producer, Top Sales and Top Listings and he holds the Relocation Specialist Designation. He is a proud member of VIP Realty's President's Club.
A graduate of Bentley College in Waltham, MA with concentrations in Finance and Accounting, Jack is a true professional in all his dealings, Jack walks his clients through the transaction process with ease and confidence. His clients will tell you that his honesty and professionalism often transform the potentially stressful into a truly positive experience.
Jack is a founding member and President - Elect of The Gateway to the Island Kiwanis Club, where he is very active in volunteer work serving the community and a dedicated member of his church where he is actively involved in youth development and fund raising.
The committed, confidential, and expert service that Jack provides is unmatched, as are the loyal relationships he forms with everyone with whom he works, whether they are affluent professionals or clients just starting out looking for their very first commercial investment opportunity. As your commercial advisor, Jack will partner with you in servicing all of your commercial real estate needs.